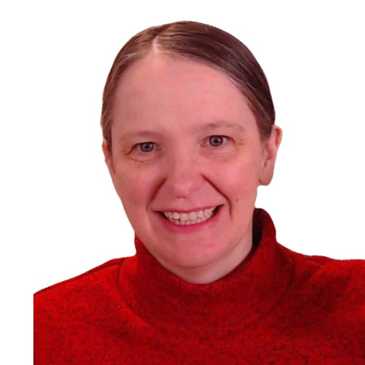 Sarah Dutkiewicz
Senior Trainer
Sarah – who goes by "sadukie" in the tech community – is a platform-agnostic technologist known for helping developers understand user experience and on-boarding developers into new technologies in a short period of time. From waterfall development to Agile development, Sarah has experience in working in both environments and transitioning teams from waterfall into Agile. She has also worked with fellow developers in introducing ATDD skills to the non-technical folks – including requirements gathering in gherkin for business analysts and explaining Agile concepts to non-technical teams.
Sadukie also helps with promoting communities, engaging over social media, and helping non-technical teams understand how to work with their technical counterparts. She is a native Clevelander and uses her local knowledge to help connect people – technical and non-technical – for common good.
Sarah holds a Bachelors of Science degree in Computer Science & Engineering Technology from the University of Toledo. Sarah is a Microsoft MVP, published technical author, podcast/live coding guest, conference organizer, speaker, community advocate, software developer, wife, and mom.